As I always say, I am all about dreams and dream interpretations. Dreams have meanings that, especially when repeated, are worth reading into most times. This dream that I had during my nap in the indoor track facility last week has led me to make yet another life changing decision.
If you have not read my beach post, I will summarize. During this spring break, the track team went to the beach where I met with them because I could not travel with them because I am not on the team. On the beach I had a revelation that I was alone and needed to change my life. Since then I gradually became angrier and quickly lost my motivation to run. I was not running well in practice and I was crying before during and after every workout. One day, I curled into a ball on the high jump mat that is placed against the wall in the indoor track facility at UConn and this is where I had a dream.
I was driving this white car with a black grill on this two lane highway and was just at the top of a hill. I don't know how but I suddenly found myself standing on the side of the road but my car was still in drive and rolled full speed down this large two way street where at the end I knew there was an intersection. Because this car was a rental I immediately started to panic wondering how would I be able to pay for any accident damages that is going to happen. I walk down this hill and see an accident at the intersection where the two cars that collided were covered. I looked underneath both covers and realized neither of these cars were my white car. I go to a small shed to the side of the intersection and asked these two men if they have my car. They first pull out a small, and I mean toy size small, grey older car to see if I'd claim it. They showed me other small size cars but none of them were my new white car with the large black front.
Apparently I was going somewhere specific and needed to get there soon. I go to this gorgeous black woman. She must have been about 30 years old. Skin glowing. Hair was slicked back into a long pony tail. She was friendly and so confident riding a four wheel motorcycle . I got on this bike with this gorgeous woman and we drove. Our first stop was a colorful but clearly old day care.
I guess this woman had a daughter. We get there and I see my former sprint coach, Coach T, playing with some little girl, about 5 or 6 years old. She runs past me and looks at me like I knew her. I knew her too but I didn't know how so all I could do was awkwardly pat this girl on the head. She turns to me and says "I don't like when you do that." I reach down to give her a hug instead when she runs to another room in the day care with those small tables that barely go up to your shins because they were clearly meant for small children. There, she spoke to pretty 30 lady. The woman tells her "I think you should focus on track and school." The little girl was actually reluctant because she wanted to dance but the woman insisted this girl focused on track.
The little girl sulked and grabbed her red umbrella and was preparing to leave with me and the pretty woman by getting her lunchbox and backpack. Then, and older white woman, whom I'm guessing is the one in charge of this day care, tells me she cannot leave unless I have a group a of 8 people.
Fast forward to outside the front of the day, we are clearly kidnapping two or three older people and putting them in the back of the trunk of this older, maybe early 2000s or late 1990s, car which was clearly also stolen (dream-me is so badass). Somehow this was approved and the dream ends with me and my sprint coach in the back seat of this car with this little girl in the back with us and this pretty woman looking in the rear view mirror at the three of us. I would say this was the end of the dream but something in my dream made a surprise appearance in my life which made all the difference.
Now To Real Life:
Where to begin!? For the images in my dream, I hyperlinked them to dream meanings found on my favorite site, dreammoods. But this dream led me to make the decision to train with my sprint coach, Coach Terrelonge. Prior to this dream, I had numerous dreams with various symbols indicating I needed change and it was coming soon. I did not know what change was coming until this recent dream. It was a lot of debating. There were many benefits to training for the 800 with Coach Clark, but my heart told me something needed to change and I started with coaching. Why coaching? I was closer to Coach T. Despite not training with him, he was a comforting person to be around which after my beach experience, I realized is what I needed.
Is basing such a career changing decision off a dream wise? It is incredibly risky and not recommended. However, I believe I am moving in the right direction. The next week after this dream, Monday April 4 was the day I told Coach Clark that I wanted to train with Coach T. It was the same day I brought my blue Nissan Rogue to a body shop to get its bumper fixed. Because it would take a couple of days to fix, I needed a rental (I wonder who sees where this is going yet). I waited for the rental to come, Enterprise was about ten minutes late but I'm over it, and of course what drives up to the front of the body shop was a 2015 white toyota corolla with a black front.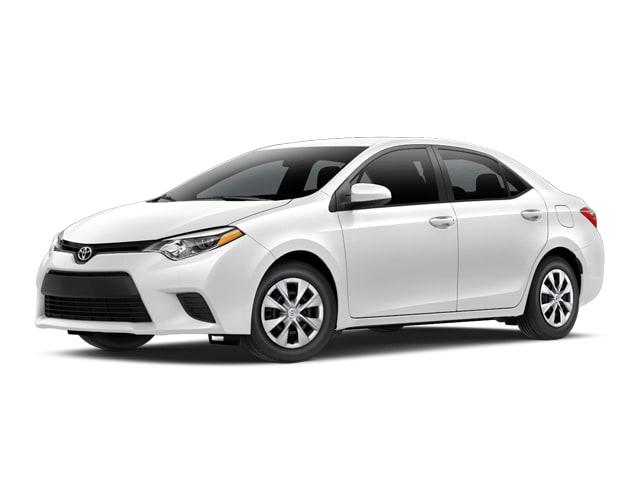 This was the car I was looking for in my dream. If you did not read the link meaning to dreams about cars, this one I will remind you. Cars are symbolic of your identity. To lose your car or have it drive away is a way to say you are losing your identity. Prior to this decision, I felt lost. I didn't believe I could qualify for the Olympics. I didn't have a goal in track and I almost wanted to quit. I was also mentally and emotionally exhausted from people telling me the time span of my track career, what I should be doing instead of track, my talent level and so on. I knew changing coaches in the middle of the track season during Olympic year was a crazy decision but it was MY decision. Making this decision based on what I believe is the right choice for me and not the one that would get the most approval was me making a step to take back my identity.
Driving around in that 2015 white toyota corolla felt like God telling me, "you can have your identity back."
My indoor season as an unattached athlete ended, and it was a whirlwind of ups and downs. Today I particularly want to look at the downs. I don't want to do this to wallow in self pity but to acknowledge what needs to change or be addressed for the future. During my time as a graduate student, I have developed an increased interest in college students and mental health.
My indoor season started great in January but sometime around the end of January middle of February things went downhill. Anxiety was at a high. So high I couldn't make it through workout weeks. So high I cried at the starting line at practice. So high I was angry at everyone for everything. There was a night where for hours I cried. I don't mean teared up, I mean ugly Kim Kardashian cried. Mucus out the nose holding myself down on my knees cried. Normally I am confident but that time I was jealous and insecure. I could see everyone else succeed but could not see my own progress. I was stuck and angry. And what made it all worse was I felt no one cared.
Now that I am out of what I called that 'dark time,' I did a little bit of research. According to National Institute of Mental Health depression is common for college students. Of course every college student goes through tough times. We all have that one class that makes you contemplate your whole existence. But, when those feelings of frustration, sadness, indifference and other emotions last almost daily and for 2 weeks or more, NIMH indicates these are signs of depression.
Depression explained by NIMH can come in different levels but regardless of the level, having depression doesn't make you a problem. I had to tell myself this after speaking with a friend who clearly had no idea what I was going through. My friend talked to me about a woman they knew before me and described her a crazy. I asked "what made her crazy?" My friend proceeds to explain how she was strange and emotionally unstable. Little did my friend know, I was going through similar problems.
Maybe I didn't look "crazy." Maybe I didn't wear enough black and recite enough Edgar Allan Poe to show my sadness. Maybe people couldn't see how hurt I was because I was a "strong independent black woman" in the making and those type of women don't cry. No. We raise our fists above our Angela Davis afros reciting Maya Angelo poetry in Beyoncé formation. But we don't cry. Maybe my armor of muscles from years of track is assumed to block sadness. In the words of arnold "I pick thing up and put them down." But a woman as strong as me does not cry. Athletes only cry when they lose a championship. Maybe I was too educated to cry. I should be grateful I am in an institution at all, and I am, but college is not easy. College kids don't cry. We get drunk on Thursdays and sleep in class to deal with our problems. But we don't cry. All of these labels designed to help people know me better have led to me being more misunderstood because people couldnt look past the label.
There are various sites that are listed to recognize signs for depression for yourself or someone you know. I can't speak for anyone but myself, but being the child of a psychiatrist and having talked to someone close to me, recognizing when something is wrong and letting someone know is important.
I contemplated whether I should post this. There is someone who is maybe rolling their eyes or scoffing at this post. There is probably someone else who just deleted my name from their contacts because they don't want to associate with "the crazy girl." But I wrote this because maybe there is someone who is reading this and may not feel as alone. A 2 line facebook post doesn't tell a story but someone can. This post is meant for the person who is trying to "walk it off" or "suck it up." The person trying to justify their emotions as "hanger" or "just another college temper tantrum" because those reasons are cute. Those reasons don't raise questions. Those reasons make you "normal."
I will claim a lot of labels. Depressed is not one of them.